The Fane Organization is a family-owned and operated real estate management company that develops, manages and improves its own properties. Established by Jason Fane with decades of dedicated work in property acquisition and development, and now managed by brother-and-sister team Jason Fane and Daria Fane, the organization brings genuine commitment to caring for its portfolio of properties, and offers the long-term vision necessary for development and the transformation of underutilized spaces to modern housing that meet the demands of today's urban residents.

OUR TEAM:

Jason Fane


President:

Jason Fane, is a longtime developer and property owner. Fane began his development career in Ithaca, NY, acquiring and operating student housing adjacent to Cornell University. He eventually assembled several large parcels for the development of modern elevator apartment buildings, and has developed from the ground up over 300 apartments in Ithaca. More recently, Fane has been working on a major development project in Toronto which is currently under construction. He is currently building The Chaz Yorkville, a 47-story high-rise luxury condo building in Toronto, Canada. Development of The Chaz was completed in 2015 and created 526 brand new housing units for the Toronto market. He also owns and operates properties in New York City, predominantly in Upper Manhattan, and has begun development work in East Harlem, helping to transform vacant lots into modern residences.
Daria Fane
Vice - President:

Daria Fane has partnered with her brother Jason on real estate projects since the 1970s when they co-founded Fane Enterprises Inc. as a family real estate investment business, which they still own jointly. From 1987-2010 she worked for The State Department as a diplomat serving in U.S. Embassies overseas, where she honed her management and negotiating skills in a variety of challenging international environments. Since 2010 she has assumed responsibilities in management of the Fane New York City projects, including the development of new residential sites in Harlem. Her project "The Style" will be ready for occupancy Winter 2016-17.



Wayne DeWald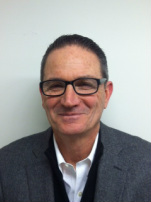 Senior Project Manager:

Wayne DeWald is the Senior Project Manager for the Fane Organization's New York development projects. He is a seasoned professional Real Estate Development and Project Management Consultant who brings over 30 years international experience and expertise in the development, design and construction of commercial and residential real estate projects. He has successfully managed over $600 Million of real estate development and construction projects including office, retail, restaurants, luxury condominiums, and adaptive reuse, and since joining Fane Organization has turned his experienced hand to development of new residential sites in Harlem.




Andrew McNee
---
Property Manager:

Andrew McNee has worked with 1916 Partners since July, 2010, and is Property Manager for the Yellow Brick Loft properties. He is a lawyer by profession, and brings years of experience to this job, having previously served as In-house Counsel at Solow Reality and Development LLC, and In-house Counsel at Glenwood Management Corp from 1987-2006. Andy is responsible for commercial leasing, legal issues and property management functions for the Yellow Brick Loft commercial buildings, with 160,000 sq ft and a staff of 6-9 people. Andy is a member of the New York and California Bar Associations. He holds a B.A. from Ohio State University and a JD Law Degree from California Western School o

---
Gad Regensburger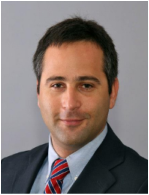 Acquisitions and Special Projects

Gad brings over 9 years international experience in construction management and financial operations in the construction industry As a licensed structural engineer in Israel, Gad worked closely on-site with some of the largest international construction contracting companies in the industry, managing large-scale projects of infrastructure, high-rise buildings and residential housing developments. Gad holds a BS in Structural Engineering from Ben Gurion University and a MBA in Business Innovation Management/Entrepreneurship from Brown University.


---
Nathan Lyman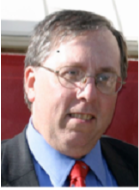 Legal Affairs:

Nathan Lyman brings over 30 years of legal expertise as a partner of Lyman and Lyman, a general practice firm whose key specialization areas include real estate law. Nathan brings his extensive experience in all aspects of real estate transaction law to The Fane Organization. Nathan is a graduate of Hiram College and Syracuse College of Law.






---